Our Brokers & Agents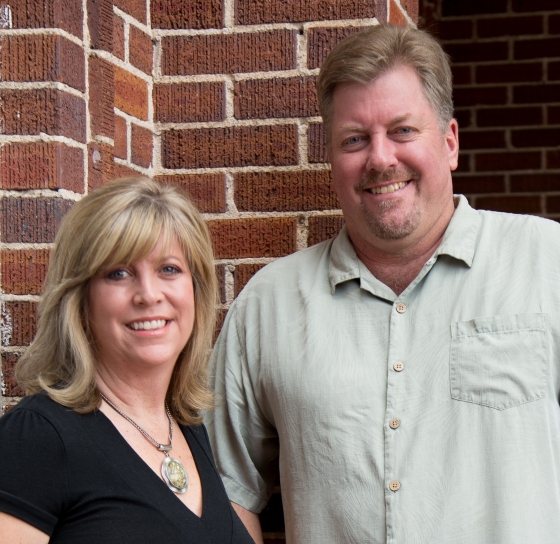 Solid Real Estate
Ron has been a Licensed Real Estate Agent since 2002. In 2007 he became a Broker and with his wife Tracey opened their own Brokerage. Ron has worked as a Licensed Real Estate Appraiser as well for the last 16 years from 2002 to 2018 completing over 3,500 appraisals.
Tracey has been a Licensed Real Estate Agent since 2006 and became a Broker in 2017. She also has 10+ previous years of professional experience in Interior Design.
We know value

Ron's recent and extensive valuation experience and local knowledge as an Appraiser can prove to be a true value when helping a Buyer find the best deal on a property or assisting a Seller with the proper pricing of their property. Ron's techniques are Lender tested and provide clients with the most relevant data available.
We know appeal

Tracey's professional experience as an Interior Designer ranges from managing a retail interior design store to staging the interiors of model homes. Her eye for design can help Sellers analyze their property and its overall appeal. After inspecting over 10,000 properties for the purpose of determining values Ron also has a good grasp on which features truly add value to a property.
We know the Prescott area

Having family that has lived in Prescott for over 20 years, Ron & Tracey have watched this community grow. As an appraiser Ron has analyzed Real Estate in pretty much all of the Greater Prescott neighborhoods which can be a great asset to a client. Tracey's recent experience in the Hotel Hospitality Industry here in Prescott has shown her the importance of local knowledge with regard to the amenities and features of the area.
We know marketing

As small business owners for the past 20+ years Ron & Tracey have evolved along with the advancing methods of marketing our services and our clients properties.
Certified Negotiators
Tracey has been awarded the Certified Negotiation Expert (CNE) designation from the Real Estate Negotiation Institute (RENI). The CNE is earned by real estate professionals after successfully completing formal negotiation training. Agents who receive this certification are among the top agents in the country in negotiation skills. With professional negotiation skills, agents are able to help clients obtain better results in the sale or purchase of their home.
If you have any questions, feel free to call Tracey at (928) 899-4144 or Ron directly at (928) 899-0896.
Or e-mail us at:
TraceySandsAZ@gmail.com
Ron@ RonSands.com

Prescott Area Association of Realtors
National Association of Realtors